08julAll Day02augVisual Arts Nova ScotiaREMOTE PROBABILITIES - Mentorship Program Exhibition(All Day)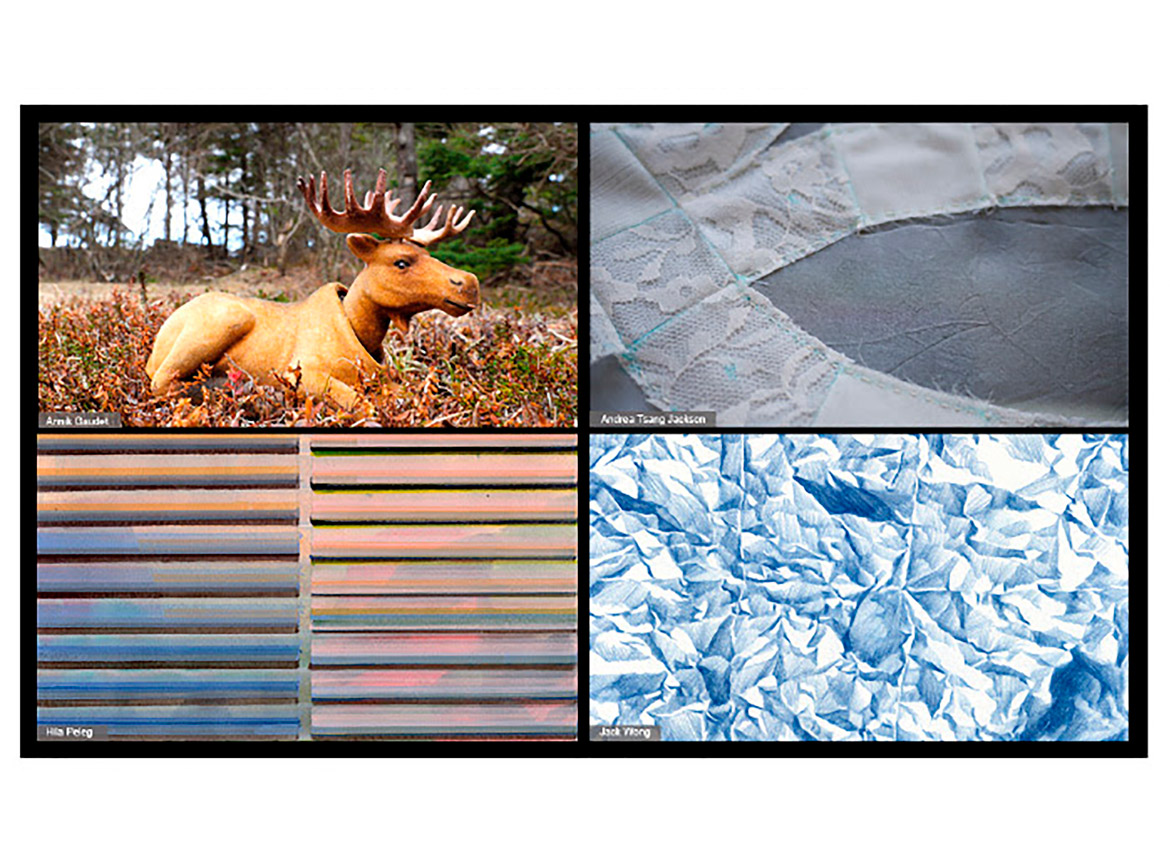 Event Details

July 8 – August 2, 2020
Mentee Artist Talk (over Zoom): Saturday, July 11, 2pm

Highlighting the talents of emerging artists Jack Wong, Andrea Tsang Jackson, Hila Peleg and Annik Gaudet, Remote Probabilities also includes work from mentors Steve Higgins, Frances Dorsey, Marilyn McAvoy and Becka Barker. Learn more about the artists and their work.

Since the Mentorship Program's inception in 2006, Visual Arts Nova Scotia has successfully paired emerging artists with established artists to take part in a 10-month mentorship. The Mentorship Program provides an exceptional opportunity for emerging artists to develop both their creative process and professional skills, thus building the foundation for a successful career in the visual arts. The program also offers established artists an opportunity to pass on their experience, resources, knowledge, and insight. For information on the program visit: visualarts.ns.ca/program/mentorship-program/.

Visual Arts Nova Scotia gratefully acknowledges core funding for the Mentorship Program and exhibition from The Craig Foundation.

The program is also supported by the Nova Scotia Department of Communities, Culture and Heritage, the Halifax Regional Municipality, and The Craig Gallery.

Due to COVID-19 guidelines there will not be an opening reception for this exhibition.
Time

July 8 (Wednesday) - August 2 (Sunday)
Location

The Craig Main & Case Gallery